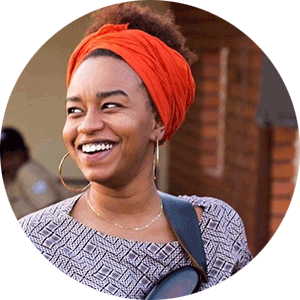 Islam is a renowned cultural curator, musician, actress and radio presenter based in Khartoum, Sudan. She has lead and worked on several projects that have set the momentum for the entrepreneurial and cultural scene in Sudan. Islam has experiences that range from co-founding the first Sudanese entrepreneurship and innovation network to facilitating the development of informal music education in Africa through the Global Music Association (Global Music e.V.). She worked for Impact Hub Khartoum as a program officer and later on managing creative entrepreneurship programmes. Islam is a member of the African Innovation Policy Task Force, a fellow at the Teach to Learn Fellowship and a member in one of the most diverse African music Collectives. Her work has been featured on NPR, Yamaha, CNN, Public Radio International, The Mosiac Rooms, Voice of America, 500 Words Magazine, and Action Music Women.
Sama Music Campus Sudan: 
Modules: Business Development and Advocacy

Country: Sudan
Institution: Global Music e.V.