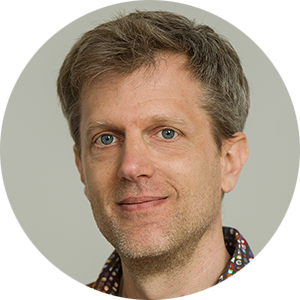 The drummer and multi-percussionist is the Program Director of the Global Music Academy. Dietrich Woehrlin designed the body percussion, rhythmic reading and writing, drum and percussion modules for the South East and East African Global Music Campus program.
Dietrich is also part of the teaching team for the South Asian Pilot Campus. He is an active musician and music educator having published two books, "Rhythm & Body Percussion" and "Latin Compact" which have become standard works in the music education field. He also teaches at the Hochschule für Musik und Theater in Rostock.
Dietrich Woehrlin studied at the BIT in Los Angeles and holds a music degree from the Hochschule für Musik "Hanns Eisler" in Berlin.
South East, East African and Sama Music Campuses: Teacher Training, Curriculum Development
Modules: Rhythmic Training, Rhythmic Reading and Writing, Pedagogy, Drums and Percussion
South Asian Campus: Teacher Training, Curriculum Development
Modules: Rhythmic Training, Rhythmic Reading, South Asian Rhythmic Systems
Country: Germany
Institution: Global Music Academy